Our teachers recognize that young children are active learners.  The curriculum engages children actively in the learning process, provides a variety of developmentally appropriate learning experiences, and encourages children to pursue their own interests.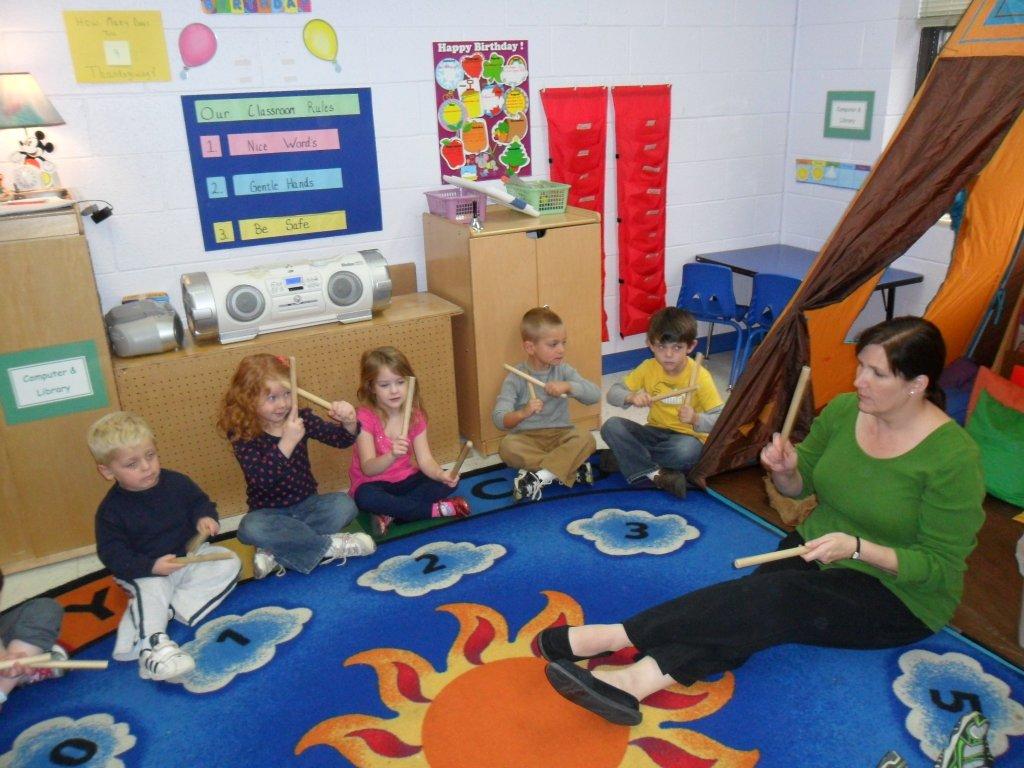 The teachers are experienced in working with children.  Each child is perceived as an individual and the teaching is aimed toward the diverse levels of understanding and maturity within the group.
Our teachers further their professional educational development by attending conferences and workshops for early childhood educators.  Each member of our teaching staff meets and exceeds the training hours and licensing standards as defined by the State of Missouri.
The children are introduced to music, art, stories, and pre-academics through group and independent developmentally appropriate activities.  Emphasis is on developing a positive self-concept and the refinement of fine and gross motor skills, social skills, and language development.
Our teachers' observations are documented to develop your child's portfolio.  These observations help the teacher individualize the curriculum to meet the needs of your child.  Parent – Teacher conferences are held at least once a year and at other times, as needed, to discuss children's progress, accomplishments, or concerns at home and at the program.